Welcome to Biochemistry MCQ (Multiple Choice Questions) examinations zone. These questions are designed based on the Topic "Composition of Blood".  Recently i have posted one article on Composition of Blood and Biochemistry video lecture also. Before going to start this test please verify my previous biochemistry study materials in this blog.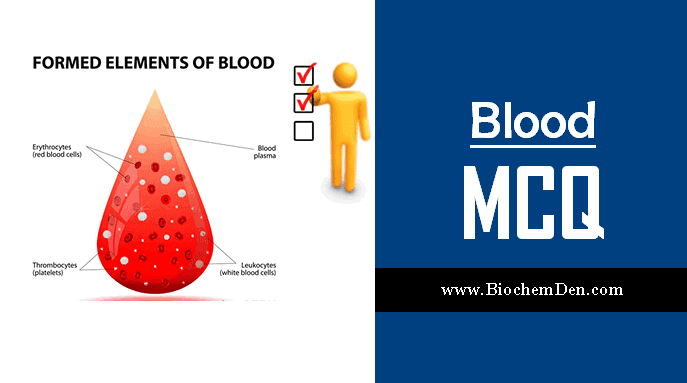 Basics of Biochemistry
Biomolecules:
Intermediary Metabolism:
Clinical Biochemistry:
[su_box title="Blood Composition" box_color="#fc0010″ radius="0″][su_posts id="3606″ posts_per_page="1″ order="desc"][/su_box]
About this MCQ Test on Blood and its Composition
---
These MCQ's are a product of umpteen discussions and analytical thought in multiple academic sessions. No endeavor is complete without teamwork. The database always keep growing and refining as many additions, corrections continually made. Wishing you all the best
Start Blood MCQ Online Examination
---
Multiple choice Questions layout. Just Enter your Name and Start the exam on Blood MCQ one by one and get the score.
Blood Composition and Function
This is MCQ on Hematology basics
Congratulations - you have completed Blood Composition and Function. You scored %%SCORE%% out of %%TOTAL%%. Your performance has been rated as %%RATING%%

Your answers are highlighted below.